There is so much to do here in Dunedin. The guests at Hulmes Court are always out doing things. Sometimes I get jealous that I am a cat and I can't come along!
Today some of our guests went to see the Dunedin Railway Station – only a 10 minute walk from the doorstep of Hulmes Court! Here is a beautiful photo of it: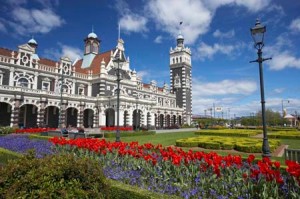 Wow! It was once the busiest station in the country, but now it is mostly admired for its stunning aesthetic qualities. However, you can still catch a train from the station. There is a wonderful trip that will take you out to Taieri Gorge: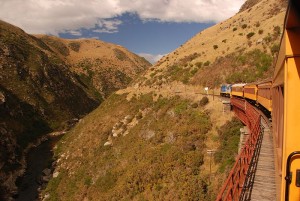 But, the station is not only a railway station, it is used for all sorts of things! Can you guess which of these events does NOT take place in Dunedin's Railway Station?
a) Art exhibitions
b) Fashion shows
c) Theater and dance shows
d) Fine dining
I will give you the correct answer next time – you may be surprised!