Accommodation in Dunedin is great! There are so many options to choose from. There are hotels, motels, bed and breakfasts, backpackers and camping grounds!
When choosing your accommodation, location is a key factor. It is best to find accommodation that is in walking distance from all the main sights. It makes life much easier when you are close to the action.
In Dunedin, the centre of the city is the Octagon.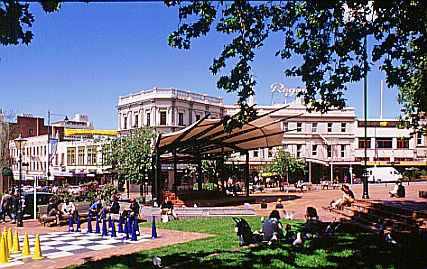 It is close to all the main shops, restaurants and attractions in Dunedin, so make sure you find accommodation nearby. That way, you don't have to try to navigate Dunedin's hilly and sometimes confusing streets in your rental car.