Hi Alice here, This post will introduce to you the Persian Room.
The Persian room is sunny and quiet and shares a bathroom with the single rose room. The Persian room is a twin room with a queen  and single sized beds. This room is very spacious and has a beautiful display fireplace. This room is our cats (Jimmy & Solstice) favorite spot on a warm day, they will often be resting on the two sofa chairs in the room ready to greet you on arrival!
In the video Below Norman introduces the Persian room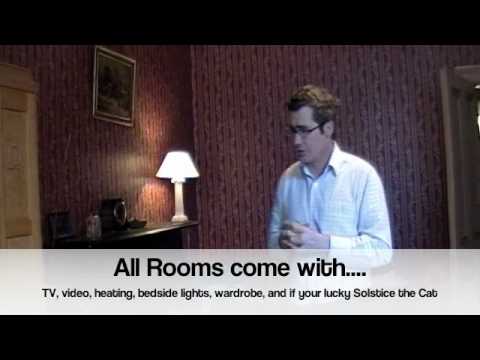 The Persian room contains:
- Queen Size Bed & Single Bed.
- Very large room with Display fireplace.
- This Persian room is both sunny and quiet.
- Contains a TV, Video and telephone (there is a selection of videos in the breakfast room that you can watch).
- Share bathroom facilities with one other room (Rose).
- Tariff – $110 NZD per night including breakfast which is continental.